Regular price
Sale price
$22.00 USD
Unit price
per
Sale
Sold out
BuiltRight MOLLE Nuts are the ultimate 'nice to have'. For years, we've had customers reaching behind panels with a wrench and/or using large washers to mount things in the larger MOLLE openings in each panel. Save time, save your knuckles and unlock even greater adjustability when using your BuiltRight MOLLE panels. 
These 'MOLLE Nuts' fit into the MOLLE/PALS openings in the BuiltRight Industries panels and offer two main advantages.
Clamps, straps and other attachments can now be attached to the BuiltRight Industries panel system without having to reach behind with a tool. This saves time and knuckles.
Being able to used the center of the MOLLE feature as a rigid mounting point means that you now have mounting points every inch vertically, instead of every two inches (the standard slot spacing). As a bonus, the narrow design of the MOLLE Nuts offers some side to side movement for finer resolution in the placement of your gear.
Our latest revision includes 3 threaded holes: 1/4-20, #10-24 and #12-24.
Kit Includes: 

4x CNC Machined Stainless Steel MOLLE Nut

4x 1/4-20 x 5/8" Flanged Bolt

4x 1/4-20 x 1" Flanged Bolt

4x 1/4" Washer

4x 1/4"-20 Locking Nut
Installation Process:
Installation is straight forward. Simply slip the MOLLE nut behind the panel (often through the very same opening that you'll use it in) and then rotate it into position. The piece should stay in place by just holding it against the panel, allowing you to thread into it with a 1/4-20 bolt to secure your gear
Fits:
View full details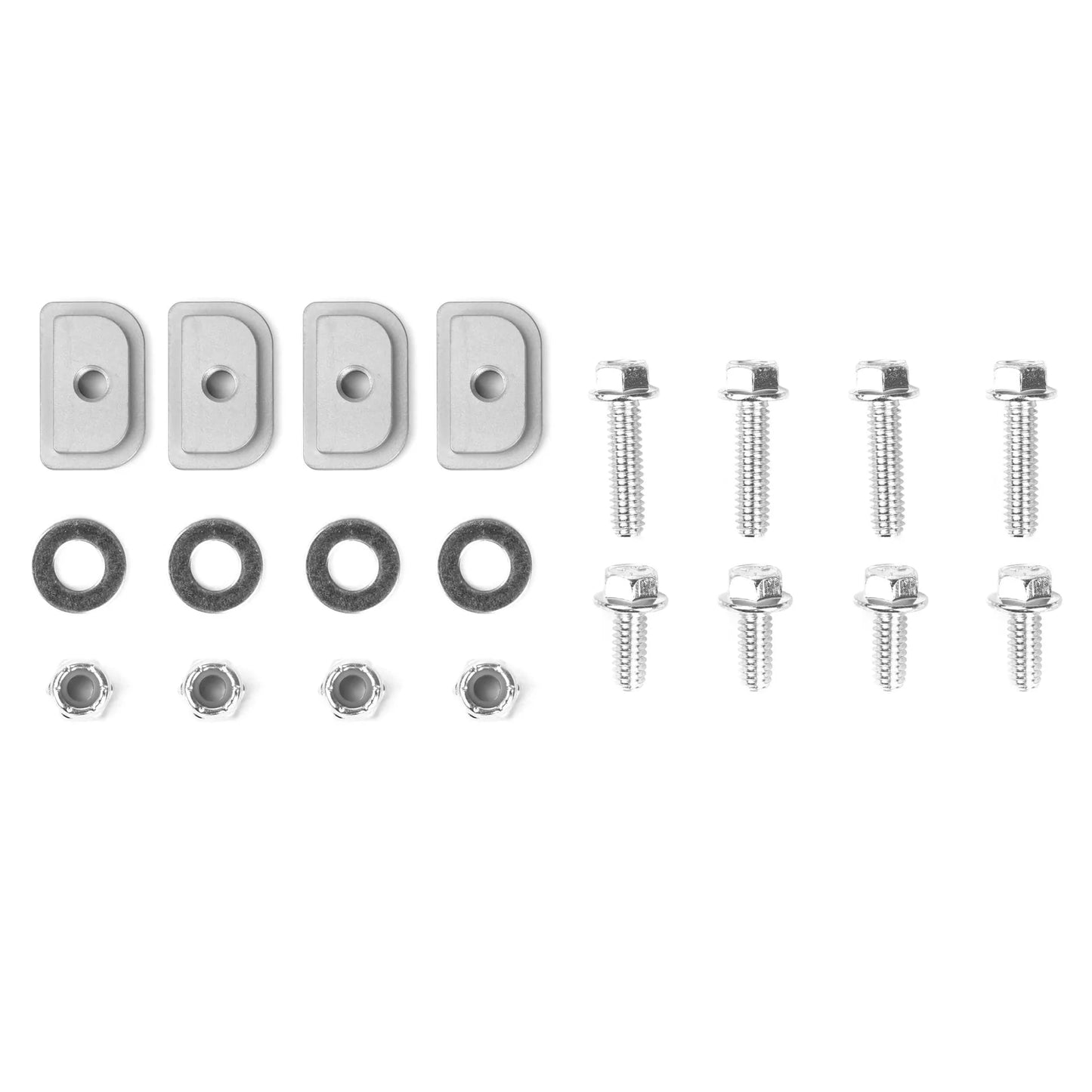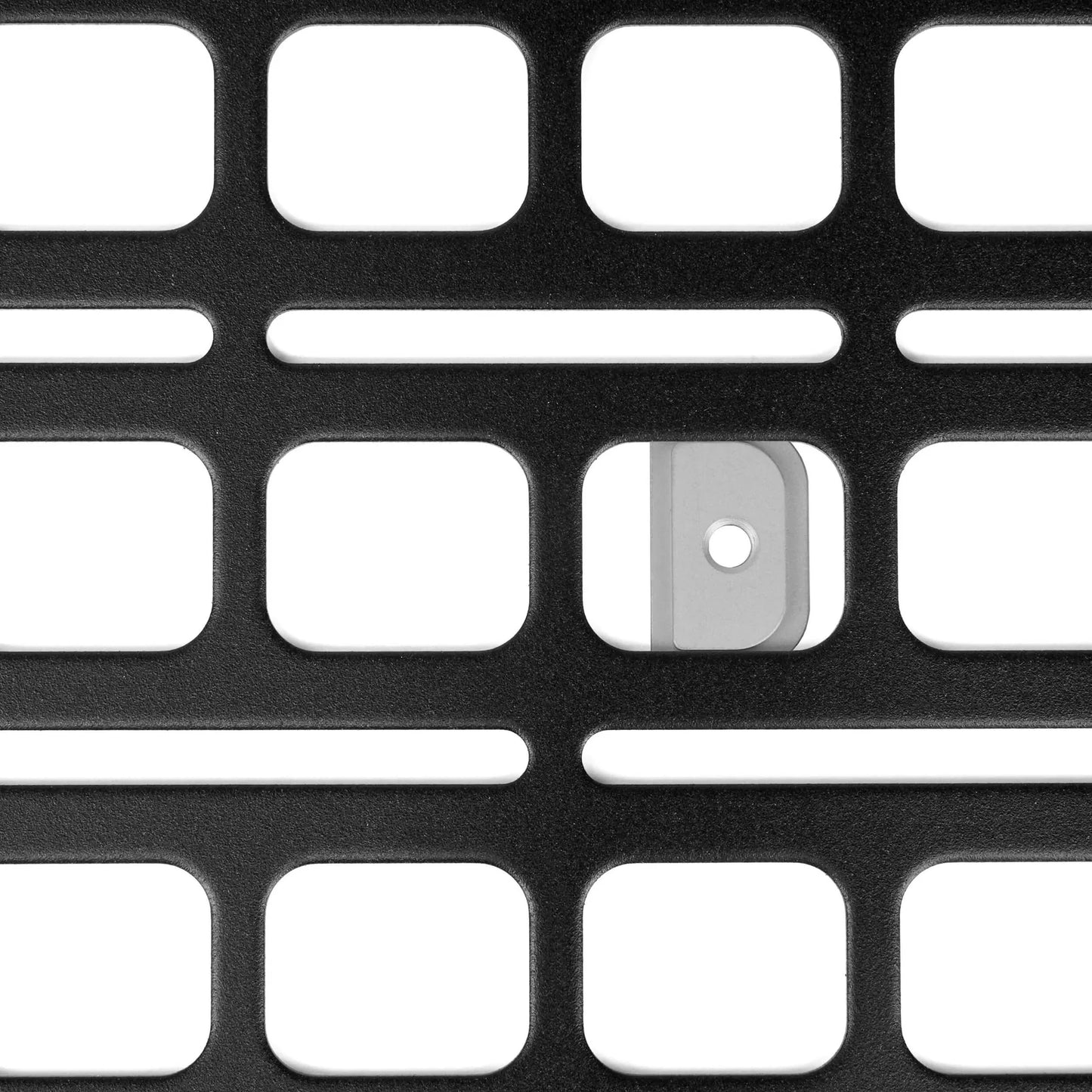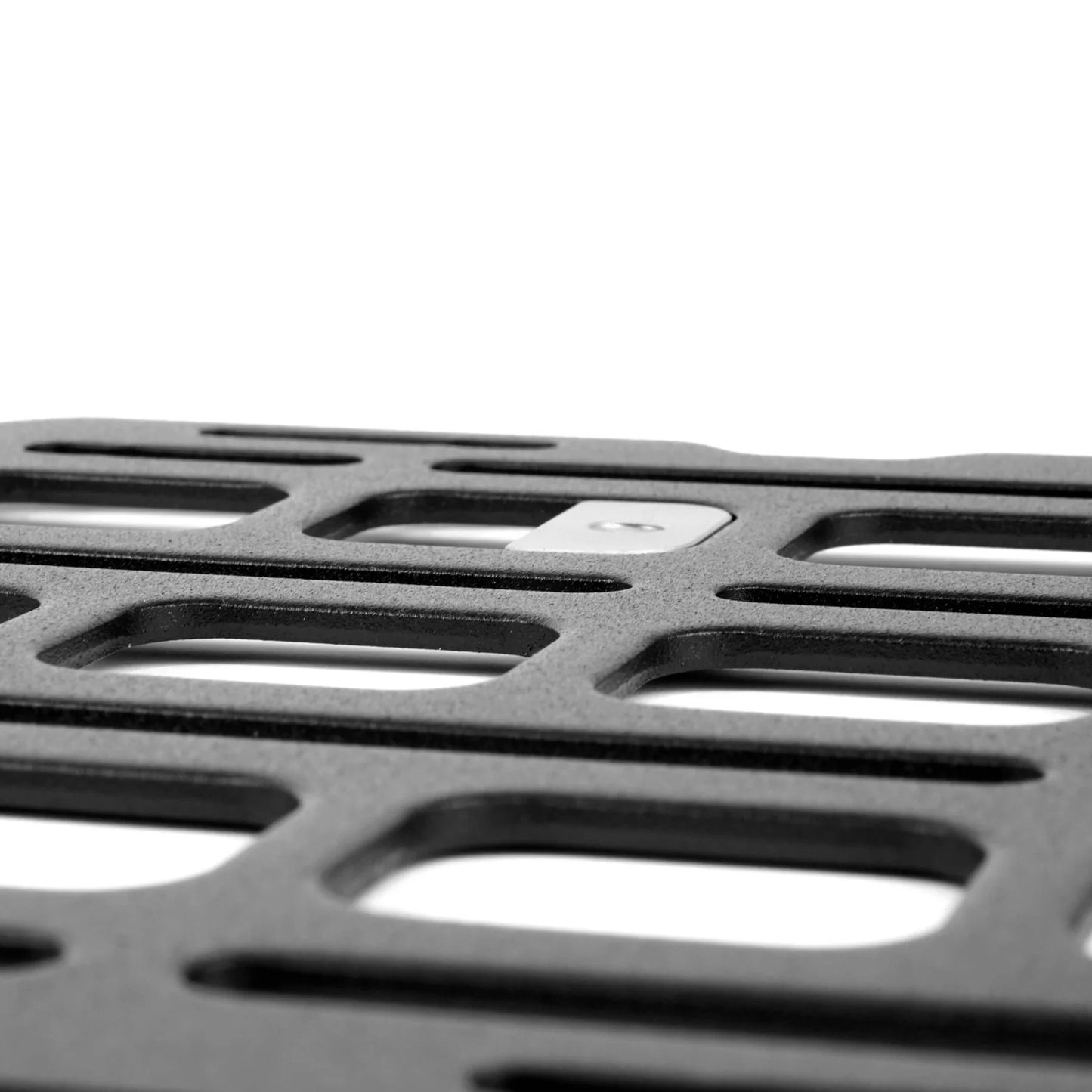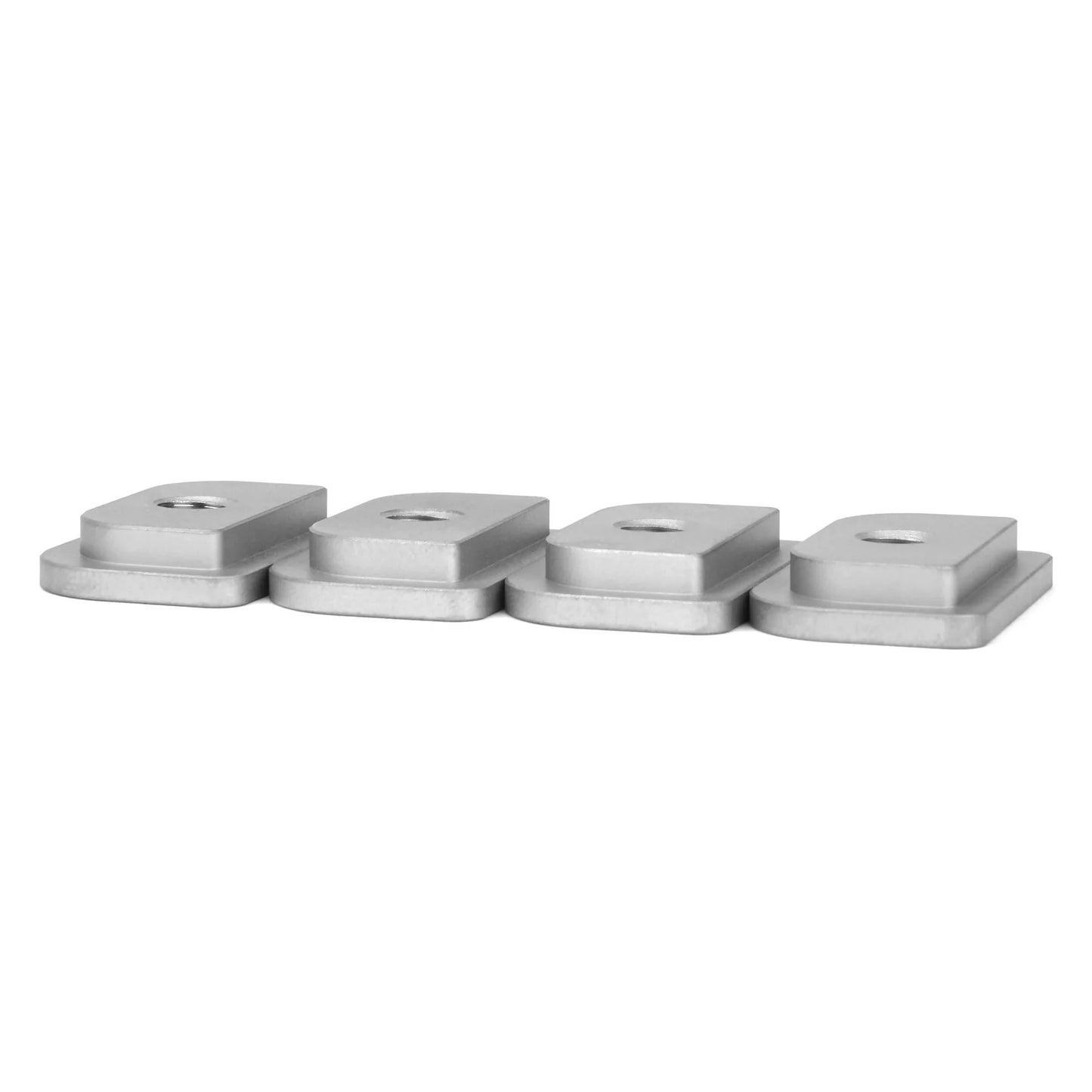 Buy with Confidence

Consider this a no-BS, satisfaction guaranteed, no questions asked promise. Here's the thing - you won't need it. On average, we process one warranty claim for every 9,827 products we ship.

American Made

BuiltRight Products are proudly made right here in the US using the highest quality domestic materials we can get our hands on. We're proud to support American manufacturing and the folks that make it possible.

Setup Assistance

Looking for advice on how to setup your gear? Needs some help with an installation? We're all 'truck guys' here, so technical support from somebody who uses our products is just a call or email away.