Regular price
$979.99 USD
Regular price
$1,036.71 USD
Sale price
$979.99 USD
Unit price
per
Sale
Sold out
Experience the freedom of extended trips and the joy of fresh, chilled food and beverages with the Dometic Outdoors CFX335 Powered Cooler. This robust cooler is engineered to deliver exceptional cooling performance, giving you the convenience of an on-the-go refrigerator or freezer. Whether you're camping, overlanding, or embarking on a road trip, the CFX335 is your reliable companion for keeping your provisions fresh and ready for enjoyment.

The Dometic Outdoors CFX335 AC/DC Powered Cooler is your ticket to an enhanced outdoor experience. With its exceptional cooling and freezing capabilities, rugged construction, and convenient mobile app control, this cooler empowers you to go further, stay longer, and create unforgettable memories. Enjoy the freedom of having fresh, chilled provisions wherever your adventures take you. Upgrade your Rivian R1T with the ultimate powered cooler and elevate your outdoor escapades to a whole new level.

Fits:
View full details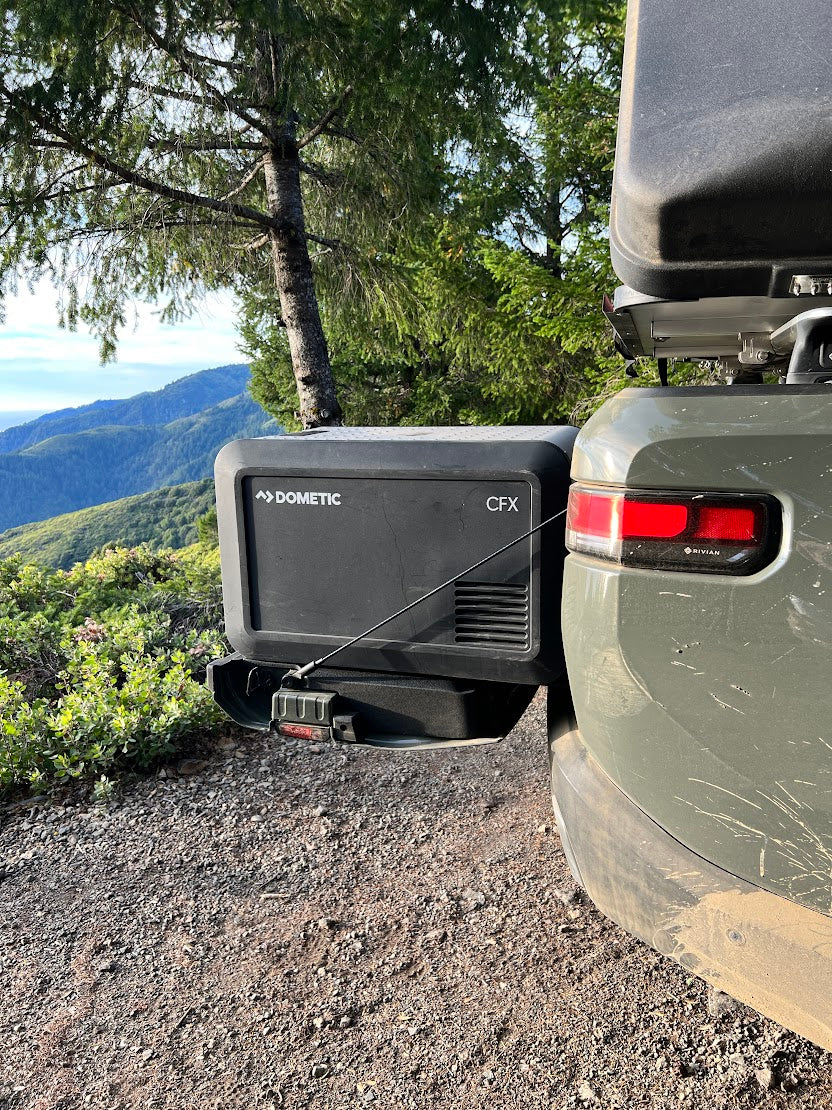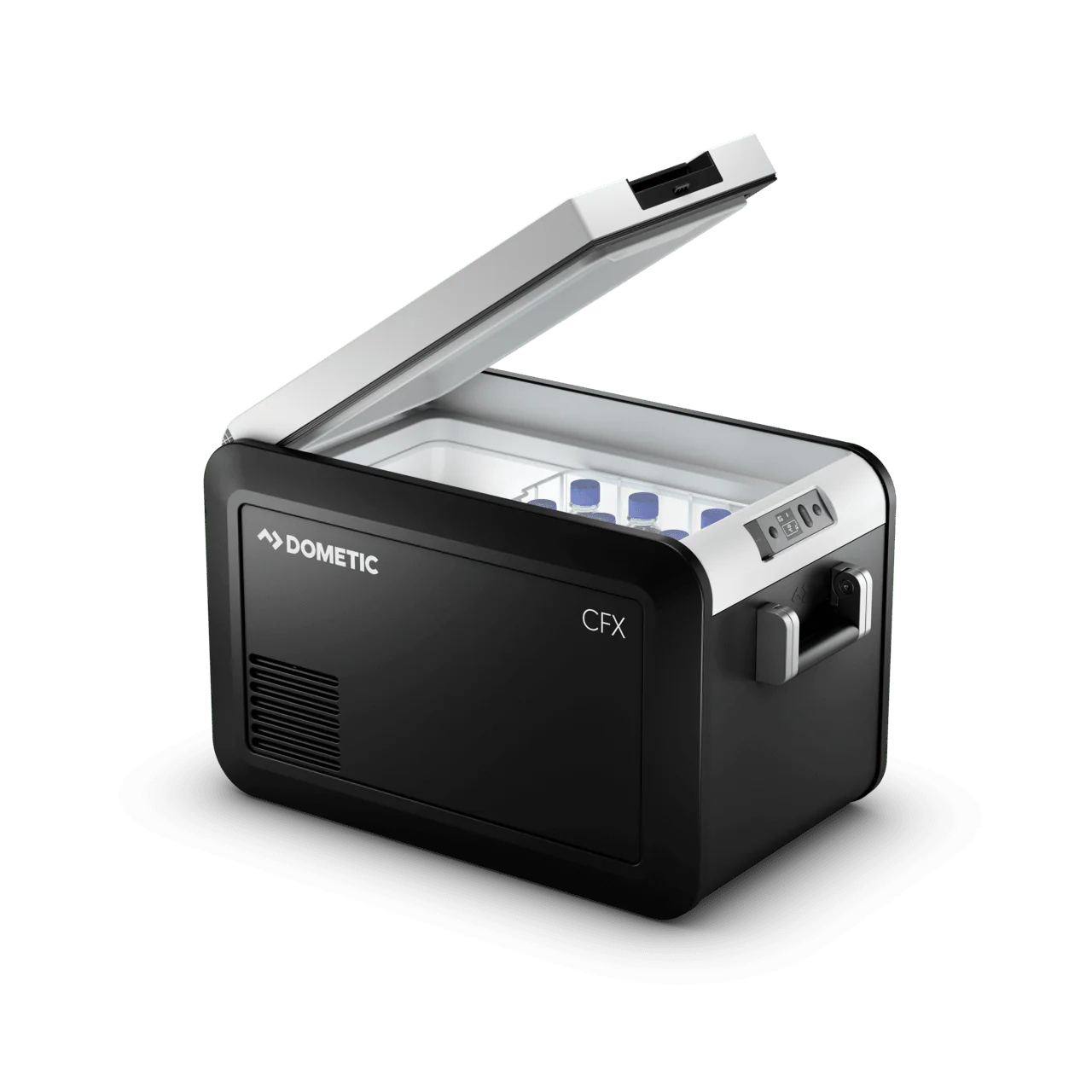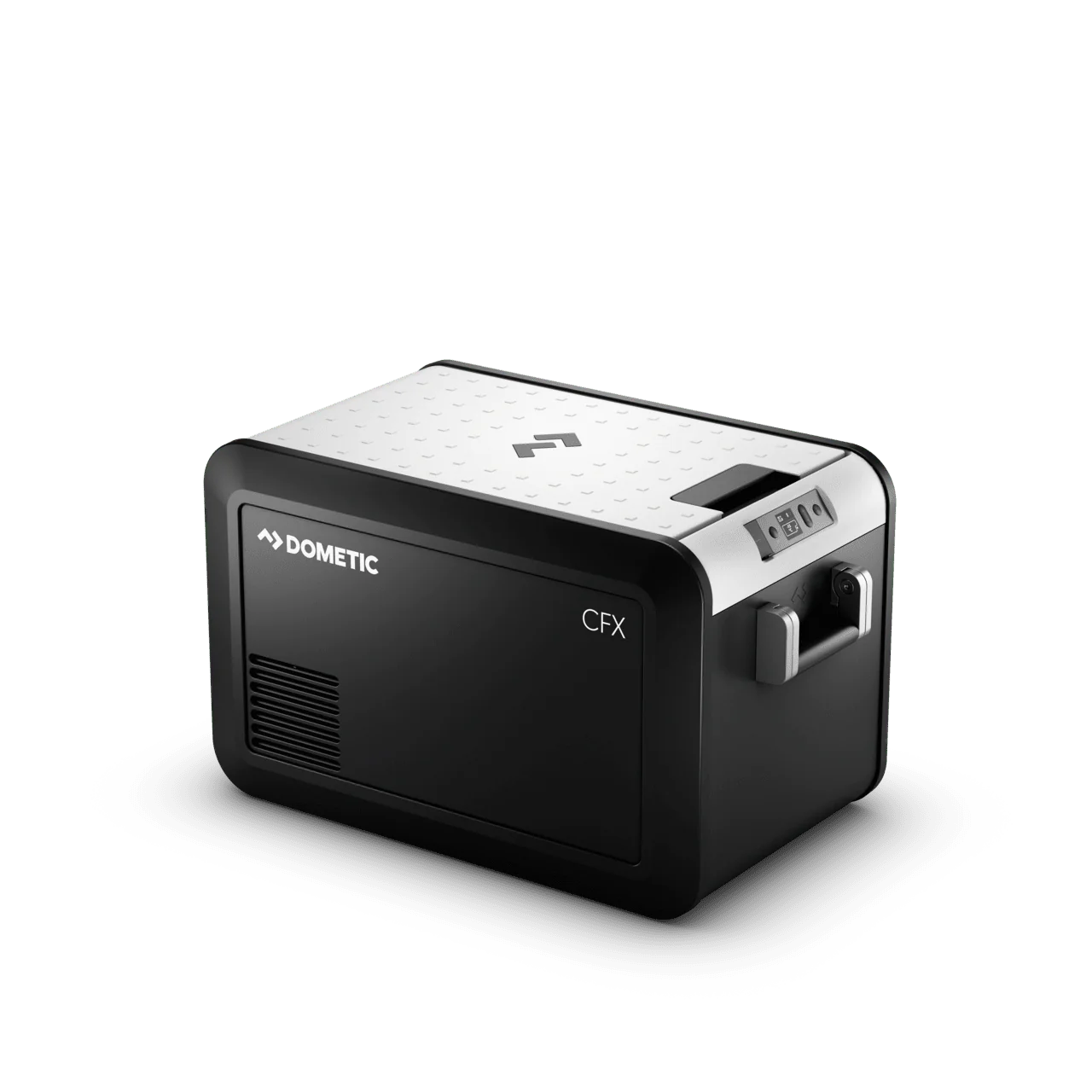 Collapsible content
FEATURES

Impressive Cooling and Freezing: The CFX335 offers powerful cooling and freezing capabilities, ensuring your food and drinks stay at the desired temperature even in challenging outdoor conditions. Say goodbye to soggy sandwiches and warm beverages, and indulge in refreshing coolness wherever your adventures take you.

Convenient Mobile App Control: Take control of your Dometic CFX335 with the mobile app, putting the power to adjust temperature settings, monitor the cooler's performance, and even activate the built-in LED lights right at your fingertips. Enjoy the convenience of managing your cooler from your smartphone, giving you more time to relax and enjoy your outdoor activities.

Extended Adventure Capability: With the Dometic CFX335, you can go further and stay longer. The generous capacity of this cooler allows you to bring more food and drinks, ensuring you have everything you need for extended outdoor adventures. Spend less time worrying about replenishing supplies and more time exploring and making memories.

Seamless Integration with Rivian R1T: The CFX335 is designed to fit perfectly under the tonneau cover of your Rivian R1T, optimizing storage space and allowing for easy access to your chilled goods. Experience the convenience of having a high-performance powered cooler seamlessly integrated into your Rivian gear setup.
CONSTRUCTION

Rugged and Durable Design: Built to withstand the demands of outdoor use, the CFX335 features a robust construction and ExoFrame design. This sturdy cooler can handle rough terrains, bumps, and vibrations, providing reliable performance throughout your journey.
WARRANTY

LIMITED TWO-YEAR WARRANTY