Regular price
$339.00 USD
Regular price
Sale price
$339.00 USD
Unit price
per
Sale
Sold out
Experience the power and efficiency of Ohmmu 12V LiFePO4 batteries, the superior choice for your vehicle's energy needs. Designed to outperform the OEM sealed lead acid (SLA) batteries, Ohmmu batteries offer a range of advantages that elevate your battery performance to new heights.
Benefit from the remarkable features of Ohmmu 12V LiFePO4 batteries. These batteries are lighter in weight, allowing for easier handling and installation. Their increased efficiency ensures that more power is available for your Rivian's 12v system. Enjoy a higher usable capacity, providing longer-lasting power for your devices. Plus, with a lifespan that is four times longer than SLA batteries, Ohmmu batteries are built to endure.
Backed by a 4-Year Full-Replacement Limited Warranty, you can trust in the reliability and quality of Ohmmu batteries. They serve as a seamless replacement for your OEM battery, ensuring a hassle-free transition. The battery's advanced Lithium Iron Phosphate (LiFePO4 or LFP) chemistry guarantees optimal performance and longevity.
Designed to withstand extreme cold conditions, Ohmmu batteries feature self-heating technology that warms the battery during charging, offering an additional layer of protection. This ensures that your battery operates efficiently and reliably even in the harshest environments.
The proprietary 12V Lithium cell and Battery Management System (BMS) technology of Ohmmu batteries make them a drop-in replacement for your existing battery. No firmware changes are needed, simplifying the installation process. The BMS is responsible for managing cell balancing, prolonging the service life of your battery. It safeguards your battery against high/low voltage, overcharging, extreme temperatures, and short circuits, providing peace of mind and ensuring the longevity of your battery.
For enhanced monitoring and diagnostics, Ohmmu batteries are compatible with the Ohmmu App. This intuitive app allows you to keep track of battery performance, providing valuable insights and ensuring optimal operation.
Choose Ohmmu 12V LiFePO4 batteries for an unparalleled power solution. With their superior performance, advanced technology, and comprehensive protection features, Ohmmu batteries deliver the reliability and efficiency you deserve. Experience the difference for yourself and elevate your energy solutions with Ohmmu.
What's in the Box:
Battery Terminals: Threaded Insert (UNF 10-32)
Dimensions: 7.375" x 3" x 6.125" (L x W x H) -- Per Battery
Weight: 6 lbs -- Per Battery
What's Included: 2x 12V LFP Batteries, Warranty Card, Tie-down Spacers
Fits: R1T and R1S
View full details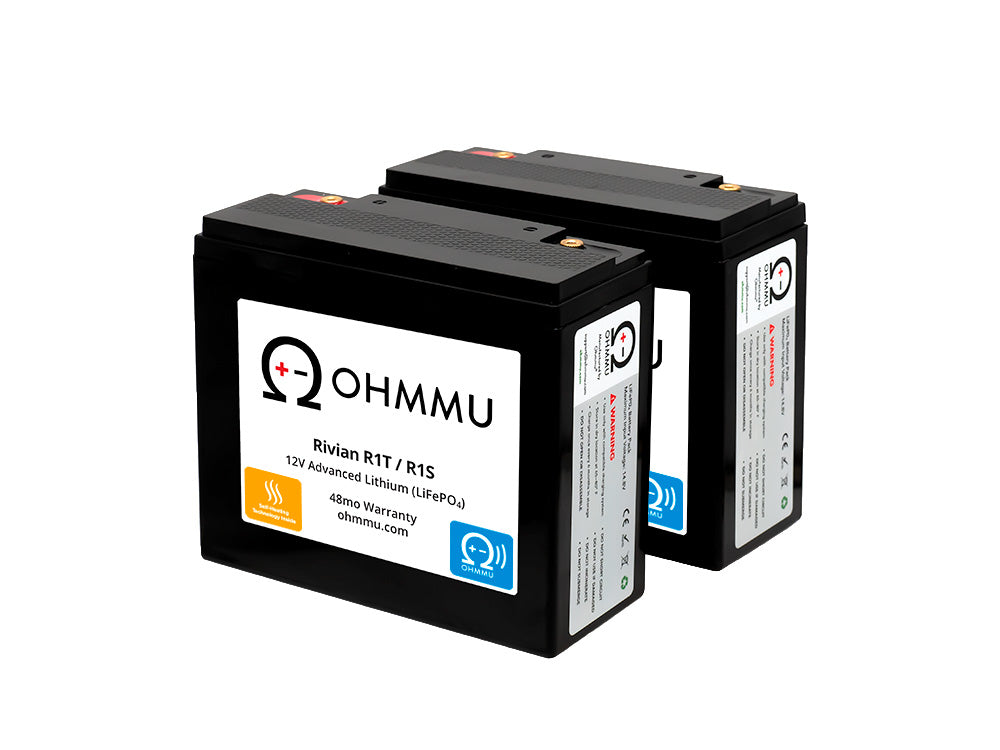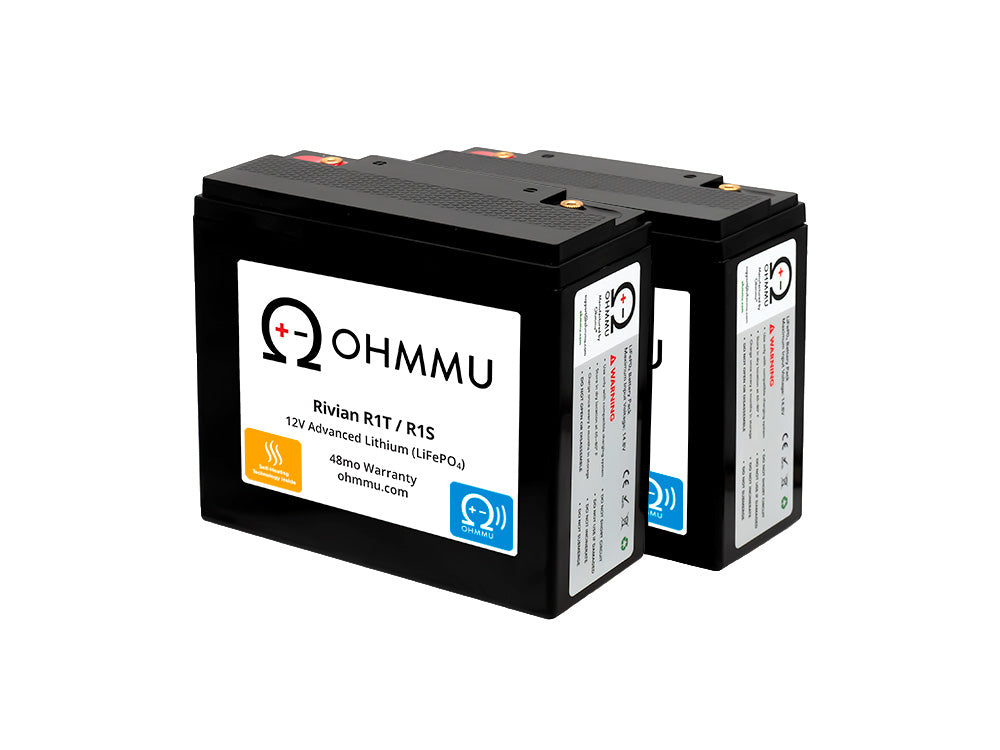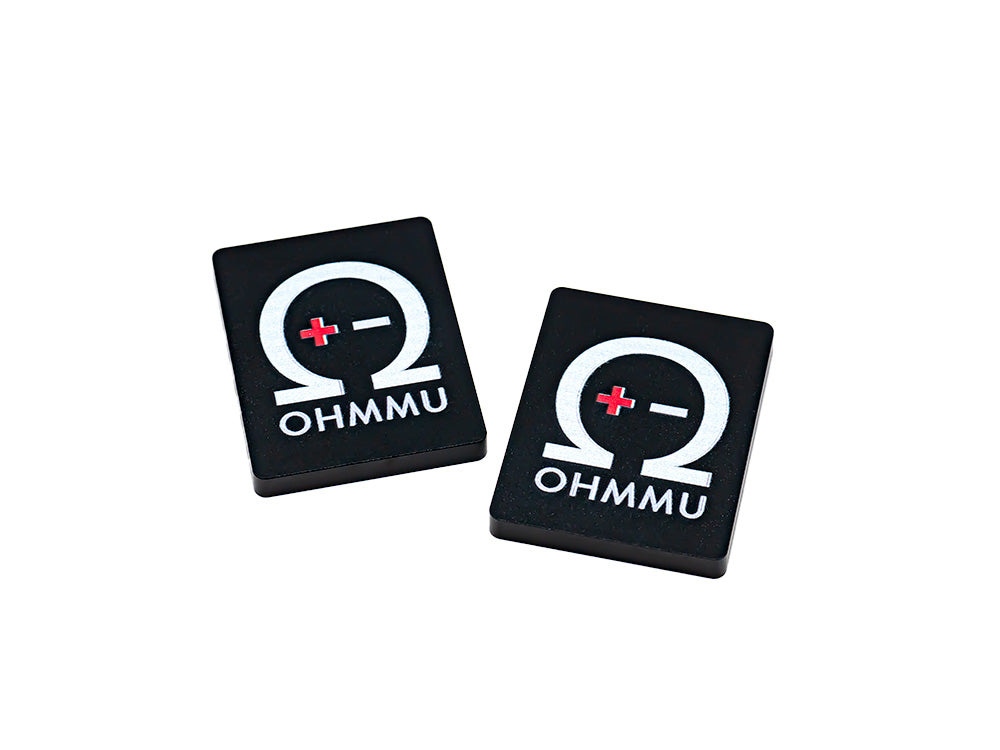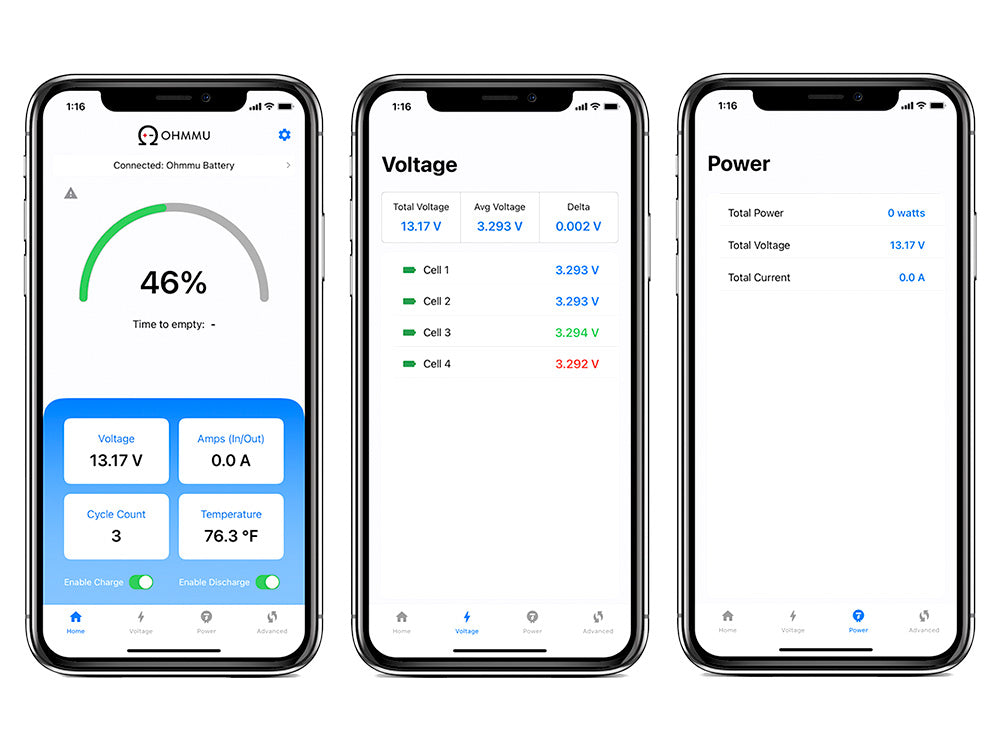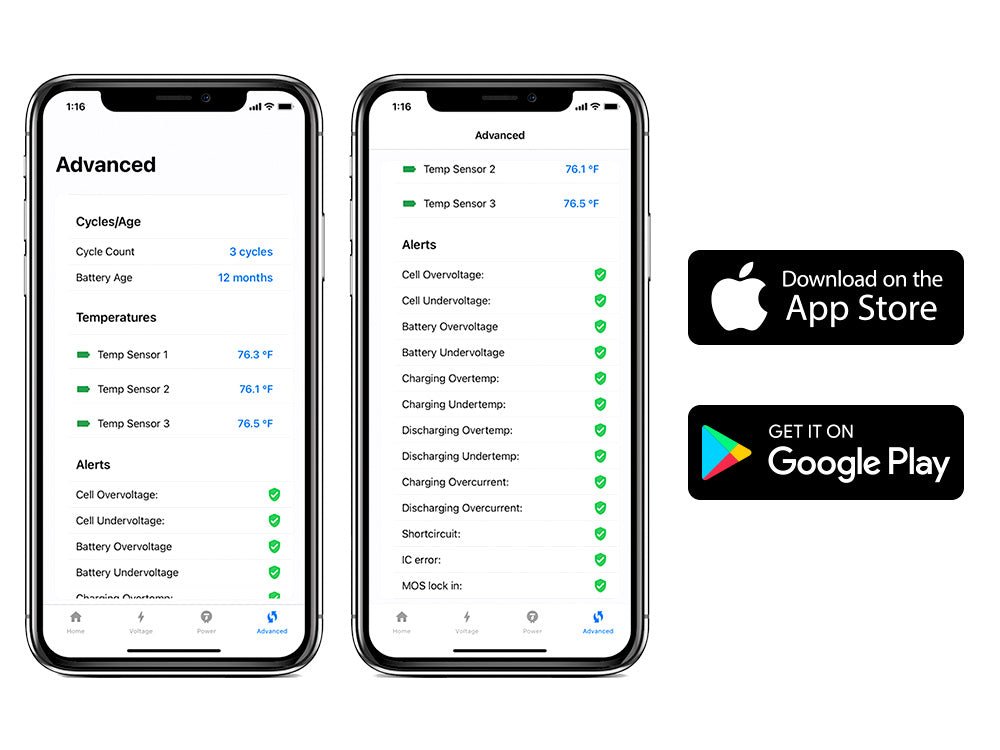 Collapsible content
FEATURES

• OEM Replacement

• Self-heating technology warms battery when charging in extreme cold conditions

• Drop-in replacement (no firmware changes needed)

• Battery Management System (BMS): manages cell balancing for a long service life and protects from high/low voltage, overcharge, high/low temperatures, and short circuits.

• Compatible with the Ohmmu App for monitoring and diagnostics
CONSTRUCTION

• Lithium Iron Phosphate Battery Chemistry (LiFePO4/LFP)
WARRANTY

• 4 Years Full-Replacement Limited Warranty